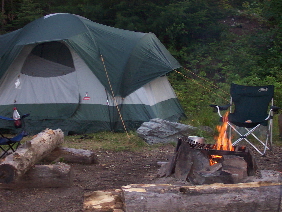 The Boundary Waters Canoe Area Wilderness requires a permit to access the wilderness area between May 1st and Sept 30th. You must apply for these permits. To do this just click on the link that follows to get all the information you will need. BWCA PERMITS
Fishing in the Ely area is excellent with Northern Pike, Walleye, Perch, Smallmouth Bass, and a wide variety of trout. With over 1000 lakes surrounding Ely, most waters are not over crowded. Whether fishing from a shore line, boat, canoe, or ice fishing, every fish is sure to give you the thrill of a life time.
Ely has many small shops downtown and something for everyone can be found. Don't forget on Tuesday night during the summer you can listen to music while you shop.
Visit the International Wolf Center, the North American Bear Center, and the Dorothy Molter Museum. You have many options while visiting Ely to fill one day or several; great fishing, hiking, shopping, canoeing, Ely Winton Historical Museum, snowshoeing, cross country skiing, snowmobiling, camping, hunting and so much more. Ely is surrounded by thousands of lakes and trails. Many interesting places; Hegman Lake pictroglyphs , water falls, wilderness lakes and much more await you.
---
Snowmobiling
Snowmobiling has many trails bisecting the Ely area. For trail conditions click here . The Taconite Trail and Tomahawk Trail are Nationally recognized. Snowmobile from the front door of your room. Ride thought some of the most scenic areas and lakes around Ely, Tower, Babbitt. Maybe take a longer ride towards the North Shore of Lake Superior. No matter what you decide, just park, unload, and ride the many trails that await you. For snowmobile related services, visit Lossing's Power Sports
---
Outfitting: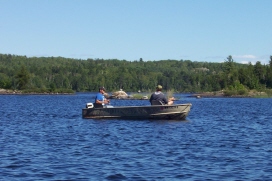 There are many outfitters and guides in the Ely area that will have what you are looking for. A day fishing, overnight camping, or a winter sled dog trip with winter camping , fishing, or just sightseeing. The sign of a successful guide is how well their customers speak of them. By visiting our chambers website you will be able to find which outfitter most fits your needs.
---
Events:
For a full list of events, visit Ely.org